If you watch our Twitch channel, then you know we have a new host! I was lucky enough to sit down with the newest addition to the Geek & Sundry family, Josephine McAdam, and find out what makes her an outstanding member of Team Hooman and an awesome geek.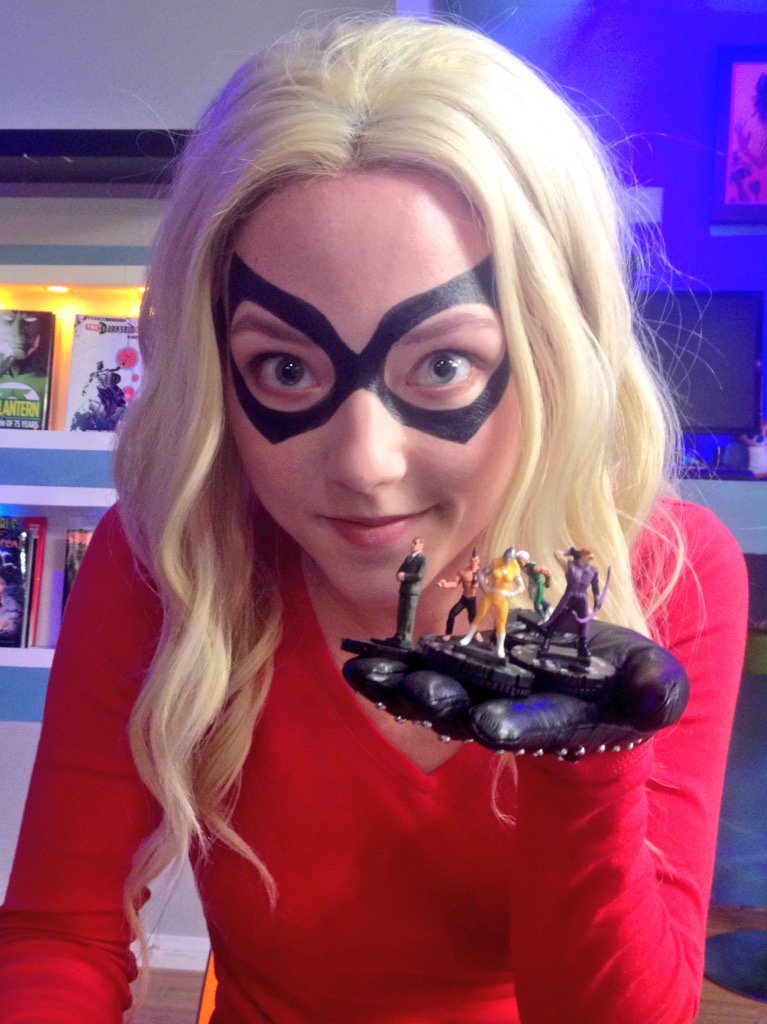 Image Credit: Erika Ishii
Would you mind sharing how you became a member of Team Hooman?
[A] good friend of mine Ryon Day started streaming on Twitch and told me about it. I started hopping into his channel a few times to support him and was introduced to the marvelousness that is Team Hooman! I just moved out to Los Angeles from Austin, TX to pursue my acting career so having this community to fall back on when I initially knew no one out here was wonderful!
What do you think makes Team Hooman so marvelous?
The unwavering sense of always feeling welcome, always feeling like there's somewhere to turn where there will be open ears and hearts, and most importantly an amazing network of friends.
Team Hooman SDCC Meet-Up (Josephine on far right)
Image Credit: Geek & Sundry
And now you're a host on G&S! What do you like most about being a host?
I enjoy being able to connect with the community in a larger way and to feel like I can bring them some entertainment or good times in return for the unwavering support they give to us. It still doesn't feel like I can do enough in return!
The community really is amazing and I feel like you do a great job connecting with everyone! Now, for those that may be less familiar with you, would you mind talking a bit about your favorite geeky things? 
I'm a geek about tea; I love everything about it! And I am obsessed with Miyazaki films. I love My Neighbour Totoro and Spirited Away, but my favorite is Princess Mononoke.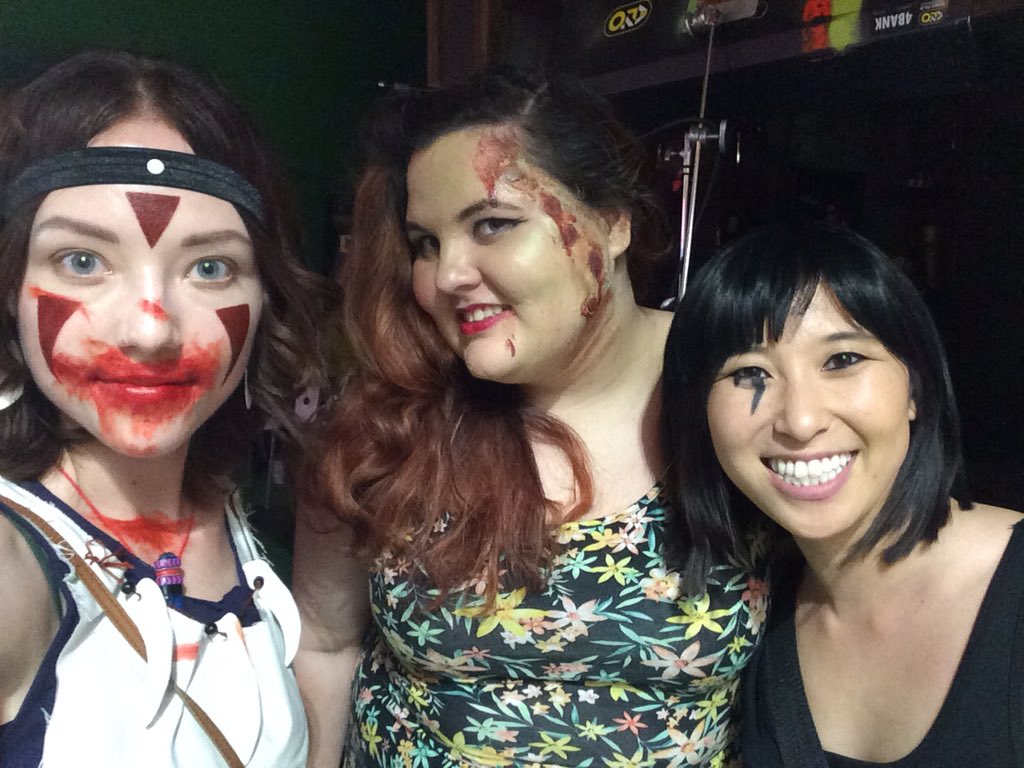 Left to Right: Josephine, Me, and Erika Ishii
I am also the biggest geek about acting and I am always focused on how to move my career forward so that I can entertain and reach out to even bigger audiences. My dream is to work in genre films of Sci-fi and Fantasy primarily. I love to be able to transport people to other worlds and take them on an adventure.
For the newbies, where will people be able to see you on G&S?
You can catch me at G&S on Mondays for Game Together with Hector Navarro and No Survivors with Ify, Jess, Hector and Ivan, and on Wednesdays for Back To School with Erika!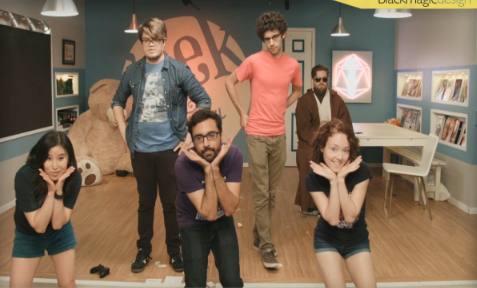 Thank you so much! I'm so glad we had the chance to chat with you and find out all this awesome stuff about you! One last question, if you don't mind. Where can people go to learn more?
You can follow me on Twitter and Instagram at JCVIM and also find my Facebook Page.
Make sure to watch Josephine on G&S Mondays and Wednesdays (and sometimes Fridays on Gather Your Party) and follow her socials for more info!