The new year is upon us and what better way to celebrate than with an awesome party? But you don't want to do the normal party thing, with the normal snack trays and everyone singing Auld Lang Syne after the clock finally strikes midnight. No, you want to have the most awesome geeky party you can to usher in 2016! G&S has put together some advice to make sure you have the best party on the block, all based on our favorite time-traveling geeky fandoms!
---
Invitations
---
First of all, you're going to need some amazing invitations so everyone RSVP's yes to your shindig. Luckily, the 10th Doctor's got you covered. Just print out your invite, glue it to some blue construction paper, stuff it in a blue envelope, add a number and you're all set!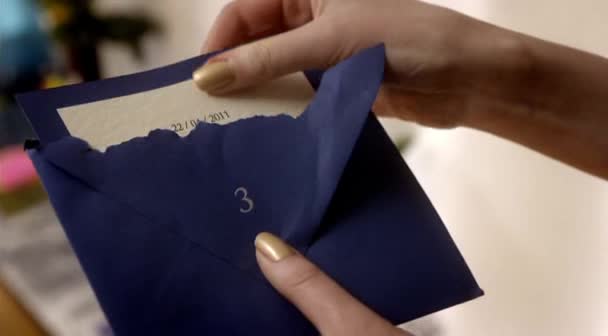 Image Credit: BBC
If you're guests aren't Whovians there are other ways to get your invite out there. Why not send out some vintage invitations from the 40's for your Captain America/Agent Carter bash? Back to the Future is another great series because you can pull from multiple decades and make sure everyone brings their hoverboards. Of course, if you're an X-Men fan, you can send an evite themed as if Professor X is telepathically inviting everyone to the party.
---
Food and Drink
---
There are a ton of options for great food and drinks at your geeky party! Why not serve half veggie/half pepperoni pizzas or mini pizzas along with a Pepsi at your Back to the Future extravaganza? You can also go back to 1950s BTTF with classic diner food (this also works for Captain America/Agent Carter).
Image Credit: Back to the Future
If you're celebrating 2016 in X-Men style, make sure to put out some Nightcrawlers and Wolverine Claws (3 pretzels stuck in a marshmallow). Or, if you're really adventurous, you can get out the fish fingers and custard for Doctor Who. If you have any geeky themed ice trays, this is a perfect way to geek out your drink options. Just add a TARDIS or Dalek to your beverage of choice and you're set!
---
Dress and Decorations
---
One of the best parts of having a geek party is the chance to cosplay outside of a con or Halloween! The best part about cosplaying at a New Year's party is that you can choose clothes from practically any decade or go super wacky for a futuristic look. If you and your friends side with the mutants, try an awesome 1970s look (or go full cosplay with Future Past's Quicksilver look). You can go 1950s, 1800s American West, 1980s, or crazy "future" with a Back to the Future party. Try hitting up the 1940s and an iconic red fedora for Agent Carter, or get really wacky with the plethora of time and space options from Doctor Who!
Image Credit: Marvel
Decorations should be one of the easiest parts of your awesome geeky party! Put out whatever time-traveling fandom stuff you have. X-men comics, TARDIS blankets, Captain America's shield and other Avengers items can all be placed strategically to emphasize your geek theme. If you are a fan of DIY, you can also use construction paper to create the clock tower from BTTF, the crack in the wall from Doctor Who, or Stark Tower as a wall decoration.
---
Entertainment
---
Entertainment is one of the best parts of a geeky party! One of the easiest way to incorporate your theme is just to play the movie/episodes from your fandom. However, if you're looking for something a little more than that, you can create games or incorporate music from the fandom. How about putting on an awesome podcast or recreating the Captain America radio show from Agent Carter?
Image Credit: ABC
No BTTF party would be complete without Johnny B. Goode being played at least once, and the show theme song needs to happen at any Doctor Who gig. How about customizing your X-Men party with a scavenger hunt where everyone must "go back to the past to save the future"?
And there's everything you need to throw the best geeky New Years party ever! Are you doing a party to celebrate 2016? Let us know in the comments how you blinged out your geeky party!
Featured Image Credit: Alex Dempsey/tumblr