My nerdy gentlemen friends, you deserve to look smashing. Wearing your preferred fandom (Doctor Who, perhaps) on a t-shirt is great and all, but what if you're looking for something a little more creative and flashy? I've pulled together a few easy-to-find pieces of apparel to dress up your time-traveling wardrobe.
TARDIS Inspired Kilt
You know what they say about men in kilts, don't you? I honestly don't, so please tell me. This TARDIS inspired utility kilt is hand made to order and even has pockets to hold your gear. Pockets! As a skirt-wearing woman, this makes me insanely jealous.
Photo credit: kiltthis.com
Time Lord Cuff Links
For a tuxedo-worthy occasion, you're going to need a pair of cuff links. These Time Lord cuff links are beautiful in design and classic enough to fool the conservative eye. Flash these babies around the event and you'll quickly learn who the fun people are.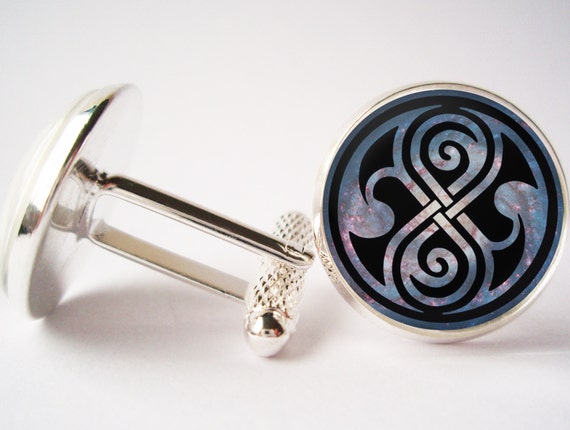 Photo credit: Etsy – HotMousePage
TARDIS sound wave necklaces
Want some sweet bling that's more on the masculine side? These pendants sport a sound wave image of the iconic TARDIS whooshing sound and the blue and white colors are the only hint as to what it could possibly represent. Subtle.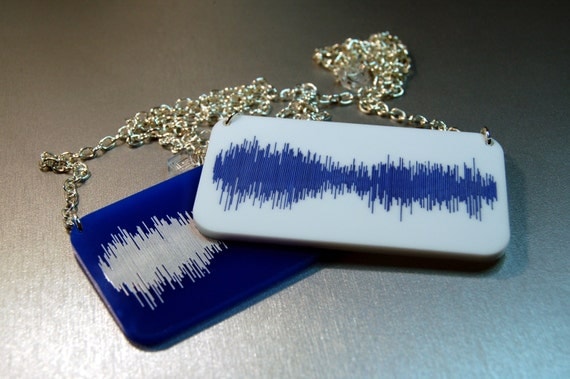 Photo credit: Etsy seller ChimericGarnish
Bow Ties
Bow ties are cool, but you shouldn't have to limit yourself to the few Matt Smith wore on the show. There are thousands upon thousands of variations of bow ties. Get some that are uniquely you. You can start your personal collection with help from The Tie Bar.
Photo credit: The Tie Bar
FANCY FEZ
Fezzes… well they never got quite as cool as we hoped Doctor Who would make them. On the other hand, Matt Smith did win British GQ's most stylish man of 2011, so there's gotta be something to them. They may not be so great for day to day wear, but for a special occasion or convention, it's the perfect time to defy fashion rules. Fez-o-rama is a great source for fun fezzes with a truly geeky flair.
Photo credit: Fez-o-rama
Coats, Multiple Coats
Each Doctor has his own signature coat. Eccleston had a black leather jacket. Tennant, his brown trench coat. Smith rocked the tweed and Capaldi owned his black formal jacket with a flash of red lining. Pick your style, or get a coat for every occasion. Because why have just one style when you can have four? Fortunately, finding your personal Doctor outerwear is just a simple Google search away.
Image credit: BBC
Chucks
Whovian or not, you should own a pair of Converse All-Star sneakers. They're comfortable and timeless. David Tennant showed the galaxy that they're just as great to wear with a suit as they are with jeans. You can get classic red or white if you want to emulate the 10th Doctor's look, but chucks come in a wide variety of colors. Plus there are lots of talented people on Etsy who can custom design you a pair.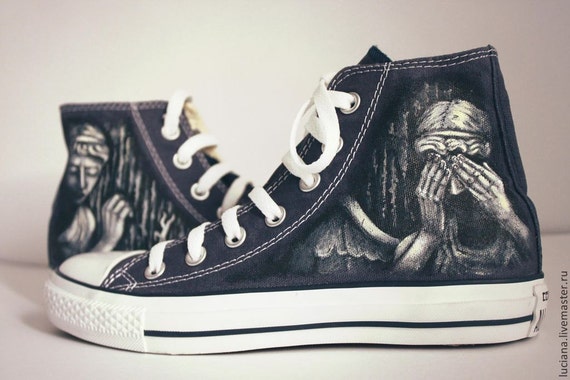 Photo credit: Etsy – LRsWorkshop
Now grab your sonic screwdriver and show the world what you've got. Want to show off your personal Doctor Who fashion style? Share your photos with us in the comments!
Featured image credit: BBC