1. Nuka Cola Quantum
Raise your AP! Grab #Fallout4 AND @jonessodaco Nuka Cola Quantum – exclusively available from @Target on 11.10 pic.twitter.com/JWfsm8wzMZ

— Fallout (@Fallout) October 29, 2015
Yes, that's right! A favorite among all of the vault dwellers will now be available at Target in conjunction with the release of the video game, Fallout 4. Bethesda Softworks and Jones Soda have teamed up to create Nuka Cola Quantum. While you might not get an additional 20 action points for swinging this pop, at least you didn't have to fight your way through a nest of giant radscorpions just to find a bottle.
According to Fallout lore, the Quantum variety comes with "..twice the calories, twice the carbohydrates, twice the caffeine, and twice the taste." Mix it with just the right household items you can create a Nuka-Grenade, an explosive that packs more punch than your typical incendiary, or a light and tasty pasty for your enjoyment. For everyone out there looking to cook with Quantum, we highly suggest that you read the directions very carefully.
---
2. ButterBeer
Image Credit: Harry Potter Wikia
Butterbeer! The famous beverage enjoyed by all those who frequent Hogsmeade. It's no secret that you can taste authentic Butterbeer if you have enough cash to take a trip to The Wizarding World of Harry Potter at Universal Studios Orlando, Florida. But for those of you running low on funds, all you need to do is head over to your local Starbucks and ask for this simple drink.
May I present to you – the ButterBeer Frappucino:
Ask for a Creme Frappuccino base. Don't skimp on the fat by asking for skim or 2% milk as whole milk is required for the right consistency

Add 3 pumps of caramel syrup

Add 3 pumps of toffee nut syrup

Top with caramel drizzle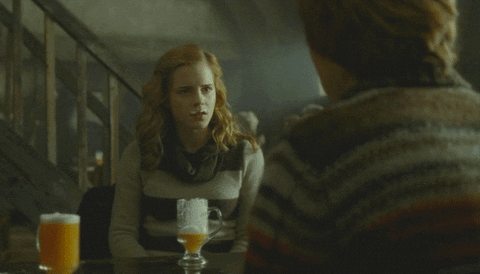 ---
3. Pepsi Perfect
Image Credit: Pepsi
Technically, if you weren't one of the 6,500 that were able to buy one on Back to the Future Day (October 21st, 2015) then chances are you will not get to taste this… YET! Pepsi heard the cries of popular culture and decided to bring this back on November 3rd. All you have to do is wait day and night with constant refreshes on http://shop.pepsi.com/store/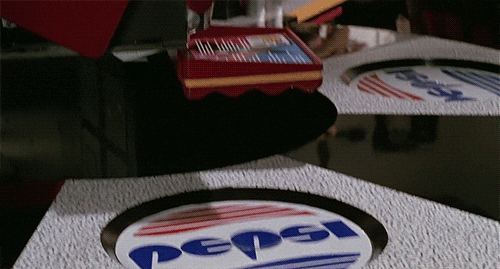 What is one fictional drink you would love to taste in real life? Tell us in the comments!
You can follow the thirsty author here: @Kikimcfuggs
All Gif Images: Giphy
Feature Image Credit: @Fallout Twitter